Turtle tour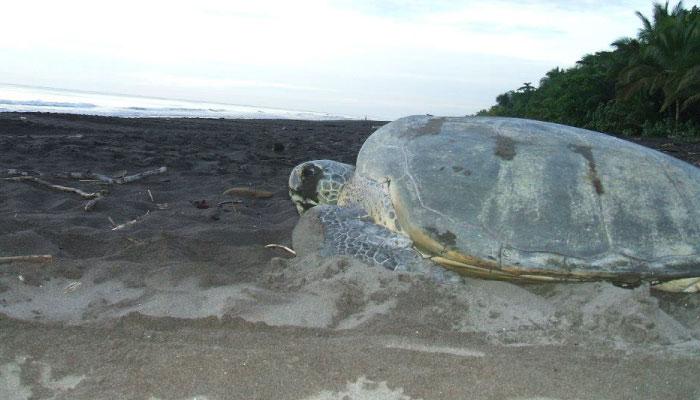 Description
From July to October Tortuguero has the most important beach for spawning the green turtle, this is a unique experience where you can see these gigantic and prehistoric reptiles lay their eggs and continue with their life cycle.
The tour takes place at night and lasts 2 hours. Start from our office and from there we will walk to the beach sector where it belongs to wait to be called by a turtle tracker so we can go see it.
The tour is always carried out even if it rains, it cannot be postponed for another day.
What includes?
Insurance, certified guide, sticker.
What to wear?
hiking or sport shoes, dark clothes (mandatory), flashlight, something for the rain, long pants.
Taking pictures is prohibited.