Monteverde Cloud Forest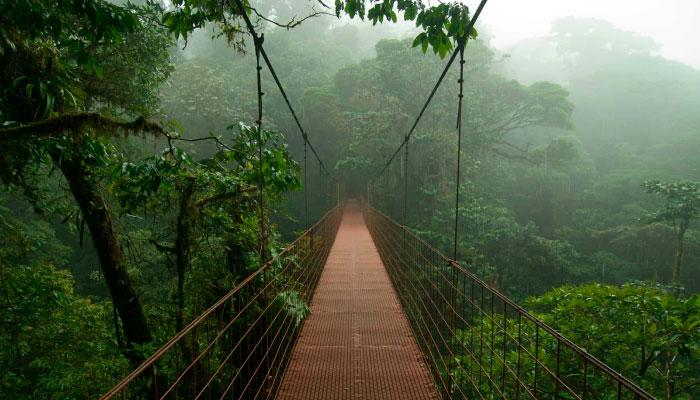 Description
Discover one of the most diverse ecosystems in the world on a guided natural excursion of 2 to 3 hours through the Monteverde Cloud Forest Biological Reserve. Enjoy the details that you can only see with a local naturalist guide, born and raised in the middle of the forest, which will show you different attractions such as sounds, smells, pollination methods and you will see the dispersion of local tropical forest plants.
We will explore the well-preserved trails of the reserve and look for the most iconic bird in the mountains of Central America. A god of the Aztecs and Mayan, the brilliant quetzal is a special bird from the highlands of Central America.
On our walk we will look for some mammals such as monkeys, sloths and much more. On the trails we can see a beautiful waterfall and fig trees, a fantastic plant with incredible adaptability to the environment. At the end of the walk we will visit the hummingbird gallery garden.
What includes?
Transportation, optical equipment, hummingbirds, entrance to the Monteverde biological reserve.
What do you need?
Good walking shoes, long pants, camera cape.